What's Your Home Worth?

Get a free comparative market analysis of your home's worth sent to you with no obligations.
Rebecca Sellers, Broker/Realtor® l Cell 704.806.8725 l [email protected]
Serving Greater Charlotte NC to include Matthews, Weddington, Wesley
Chapel, Indian Trail, Stallings, Mint Hill, Waxhaw, Marvin, Davidson,
Cornelius, Huntersville, Fort Mill, Tega Cay and More!!!
Please contact me today with all of your real estate inquiries!!


"Whether you are looking to buy or sell residential or commercial property - I am here to assist you. My ultimate goal is to make your transition easy, exciting and to provide you with peace of mind so you can concentrate on your new endeavors without distraction"

Rebecca Sellers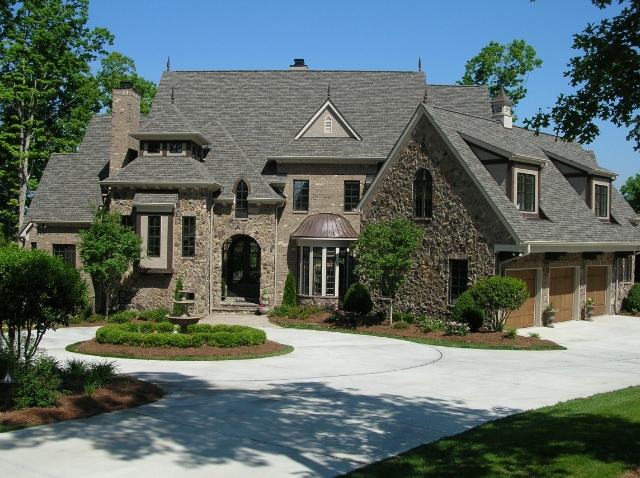 *This agent is licensed in North and South Carolina

Rebecca was very helpful in all areas. I especially appreciate the fact that she was always available to answer all questions,she returned my calls in a timely manner and was always cordial. She made our selling experience very pleasant and stress free.


- Gary and Pat Stallings
Charlotte, NC


Rebecca did a great job with sorting through all the problems that came up during the process of buying a house. She always got the information that was needed in a timely matter. As well as treating
every matter with a sense of urgency that it deserved. She is extremely professional and a pleasure
to work with.

- Mark Brosious
Indian Trail, NC

"Rebecca is great to deal with. She is honest, up-front and very hard working. She is straightforward and tells you what you need to hear to accomplish your goal, even if it is not what you want to hear. I can't say enough about her. She goes the extra mile every time. It's absolutely refreshing. I would recommend her to anyone!"


- Rocco "Mario" Roberto
Monroe, NC

This is about more than real estate. It is about how you feel when you walk through the front door of your new home. It is about the buzz and excitement surrounding the opening day of your eatery. It is about the pride you feel when you hire your first employees. It is about how you can instantly envision your life unfolding within these walls and This is about more than real estate. It is about your life and your dreams.



I am so confident I will get you SOLD that I invite you to list with me today for 3 months versus the typical 6 months other agents require!!! If we are not under contract at that time, you can choose to re-list with me, or move on. No matter what you decide, you will not be a penny out of pocket!!!
Keller Williams Realty takes a different approach to real estate, one that is built on personal touches, win-win deals and positive results.

Rebecca Sellers and Keller Williams Realty utilize the latest technologies, market research and business strategies to exceed your expectations. More importantly, we listen and that means we find solutions that are tailored to you.


When you list your property with me I not only share valuable feedback
from buyer prospects on a regular basis, but I also provide unsurpassed listing
and marketing services that include an extensive web marketing package and
additional marketing efforts tailored specifically to your property and the
buyers looking for a property just like yours! Call me and I will tell you what I
will do to get your property SOLD!!!



Staging Consultation/Assistance at no cost

We understand that in this market you must properly showcase your property to stand out above the rest. When you list your property with Rebecca Sellers she will provide knowledgable staging recommendations and assistance at no cost to you.

Did you know?

90% of homebuyers begin their property search online. Many submit properties of interest to their agents prior to their first meeting. That is why it is imperative you list your property with an agent like Rebecca who provides an extensive web marketing package!
Enjoy Uptown Energy , Suburban Distinction or
Small Town Charm!
EXPLORE DILWORTH (AND INTO MYERS PARK OR UPTOWN!)
Google Interactive Map




EXPLORE DOWNTOWN WAXHAW
Google Interactive Map




EXPLORE POPULAR INDIAN TRAIL SUBDIVISIONS
Google Interactive Map




Paying Taxes and Property Maintenance for Land That is Now Surrounded by Development?

There IS a builder or developer out there who is looking for a parcel like yours. Contact me to discuss the hidden potential in your property today!
MUGS COFFEE: OPEN AT PARK SELWYN TERRACE

If you are in South Charlotte and find yourself searching for a casual and comfortable location to study, work, network or socialize with friends find your way to this terrific coffee shop next to Portofino's at 5126 Park Road. Free Wi-Fi available.



Sun Valley Indian Trail Land for Sale - Unique Opportunity

1.5 acre parcel for sale in Indian Trails Village Center Overlay. The parcel is adjacent to the Sun Valley Commons mixed use complex and has over 300' of frontage on Old Monroe Road. Sun Valley Commons currently boasts the Sun Valley 14 Cinema, Moe's Southwest Grill, CVS pharmacy, Bonfire Bar & Grill, Sweet Frog Frozen Yogurt, Starbucks, Hickory Tavern and others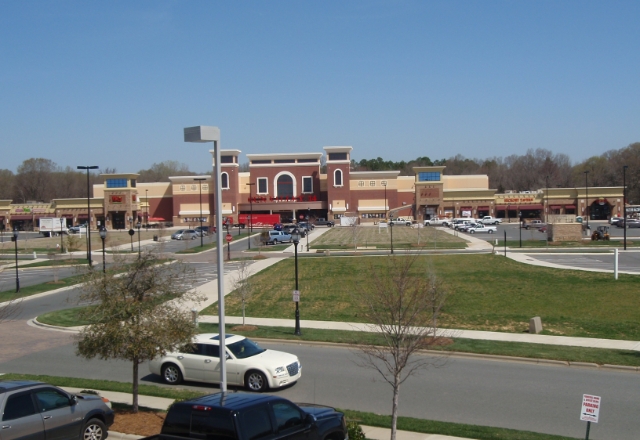 How we can help

Thank you for starting your real estate search with us. This website is full of information for you whether you are looking to buy, sell or lease. After you have had the chance to review this information, contact me so I can tell you more about how myself and Keller Williams can help you with your real estate needs.



Powered by
EMF
Contact Form
8920 Waltham Forest Court 1005 Triple Crown Drive 410 Timber Top Court 9754 Stoney Hill Lane 7035 Seton House Lane 6335 Seton House Lane 2953 Santiago Circle 2931 Santiago Circle 2851 Santiago Circle 5624 Rocky Trail Court 79470 Ridgehaven Road 79464 Ridgehaven Road 79440 Ridgehaven Road 2016 Retana Drive 6206 Pumpernickel Lane 12219 Olympic Club Drive 15614 McCullers Court 1625 Lookout Circle 2918 Lakeview Circle 10834 Knight Castle Drive 5404 Kincross Lane 4002 Guardian Angel Avenue 424 Gregan Court 7900 Greenside Court #7900 8531 Golf Ridge Drive 2217 Gallberry Lane 9806 Forest Run Drive 10708 Essex Hall Drive 6781 Dusty Saddle Road 11515 Dunham Drive 10001 Devereaux Drive 1642 Candlewood Ridge Lane 8704 Calumet Farms Drive 7026 Blakeney Greens Boulevard 304 Azteca Drive 11535 Ardrey Crest Drive 3120 Arborhill Road 2043 Applebrook Drive 5635 Anglesey Court Somerset Bonterra Lake Forest Preserve Touchstone Piper Glen Piper Glen St James Providence Plantation Walnut Creek Price Mill Providence Country Club Ballantyne Country Club Providence Downs South Lakeview Cady Lake Berkeley Crismark Shannamara Muirfield Raintree Lawson Southampton Commons Princeton at Southampton Stone Creek Windsor Hall Devereaux Matthews Grove Providence Downs Blakeney Greens Wendover at Curry Place Ardrey Crest Willowmere The BrooksoCharlotte NC north Carolina Realtor Agent Broker Real Estate broker agent sell list my home buy purchase home custom built MLS Listings Residential Commercial Homes list for sale by owner Retail Office industrial Farms Estates Small Business Space Build to Suit Outparcel lease purchase out parcel Schools Mecklenburg Union County Cabarrus Iredell York Ft. Mill uptown Dilworth Southend Myers Park Southpark NODA Plaza Midwood Eastover Chantilly Elizabeth residential real estate agent condos condominiums townhomes townhouse single family homes estates land custom built for sale by owner fsbo for lease real estate broker agent Lake Wylie Lake Norman fort mill indian land Homes Cotswold Dilworth Lake Wylie Sun City Carolina Lakes Country Woods Farmwood Pine Lake Country Club Hidden Hills Casabell torry pines emerald lake buckingham green meadows shannamara Gardens at Wendover Ravenscroft the gates Uptown Oak Grove Providence Downs Quail Hollow Country Club Raintree Country Club Firethorne Providence Country Club Carmel County Club Highgate Lake Wylie Indian Land fort mill rock hill sc weddington waxhaw Matthews ballantyne nc sc The Palisades Piper Glen Foxcroft Ballantyne callonwood wellington woods Tuscany new homes Mecklenburg Iredell County Stone Theatres Sun Valley 14 Cinemas Sun Valley Commons Theater tenant Hickory Tavern Stone Theaters Wesley Chapel Stouts foreclosure foreclosed homes properties relo relocation investment property mortgage loan poplin place promenade Indian Trail Wesley Chapel Stallings Matthews Charlotte Weddington Waxhaw Marvin Tega Cay Cornelius Davidson Mooresville Huntersville cornelius Mint Hill North Carolina Equestrian Horse Property Wesley chapel economic development land north carolina nc south Carolina investor invest lots builder developer build land develop chestnut park crooked creek park Waxhaw Weddington Matthews Mint Hill Indian Land Rock Hill Fort Mill Ballantyne NC SC Real Rebecca Sellers real estate agent broker buy sell home property homes for sale charlotte Matthews indian trail nc schools sell house fast sell your home schools residential real estate mortgage loan lender tips to sell your home buyer seller schools weddington sun valley Audrey kell Cuthbertson union county public schools Mecklenburg county public schools ucps mcps Hopewell charlotte Christian latin community house restaurant office grocery retail dining shopping shoppes at hanfield village corning incorporated plant midland nc 1221 Brough Hall Drive 1432 Great Road 2213 Gallberry Lane 1801 Old Bennington Drive 4018 Magna Lane 7127 The Greens Lane 6908 Henry Quincy Way 1304 Holly Ridge Drive 2012 Terrapin Street 229 Lakewood Drive 13805 Idle Drive 727 Donegal Court 5814 Coral Ridge Lane 10785 Essex Hall Drive 6807 Wesley Glen Drive 3711 Cheleys Ridge Lane 9006 Ladys Secret Drive 1018 Spanish Moss Road 4717 Aldersbrook Drive 1315 Mallory Lane 1001 Yarrow Street 2019 Clarion Drive 1921 Thorn Crest Drive 2001 Thorn Crest Drive 9925 Empire Woods Court 1908 Kimway Drive 7202 Mcewen Place 8014 Kew Gardens Court Taylor Glenn Piper Glen Central Park Matthews Plantation Annandale Lakewood Knolls Idlewood Shannamara Alexis Pointe Princeton at Southampton The Glen At Wesley Oaks Providence Plantation Bonterra Brandon Oaks Brekonridge Demere Chestnut Lawson Shelly Woods Harrison Park Harrison Park Southampton Ellington Farm Prescot Holly Park Cureton Lake Park Bonterra Shiloh Trace Weddington Wesley Chapel Indian Trail Stallings Matthews Callonwood